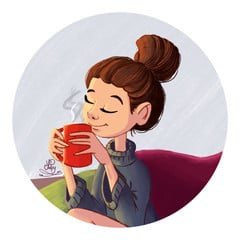 Yana Popova - YaPpy
Freelance illustrator / Concept Artist
London, United Kingdom
About
Yana Popova is a London-based illustrator and concept artist. She started developing her skills at an early age and followed an artistic path during her education. She studied Interior Design at New Bulgarian University,Sofia before deciding to concentrate full time on illustration. She enjoys working in both traditional and digital media using vivid and rich color schemes.
Commissions and collaborations welcomed - get in touch at yappyarts@gmail.com
Yana is a registered member of the Association of Illustrators.
Skills
Concept Art
Environment Design
Illustration
Character Design
Creature Design
Background Design
Layout Design
Software proficiency
Illustrator

Photoshop
InDesign

Storyboard Pro